Ever live through a season where one thing takes all your attention? That's where I've been with Amaze Live for the past few months. Some by necessity. Some by design.
On Saturday October 21st, the very first Amaze Live conference happened here in Colorado. What was it like?
God was here. Right in the middle of it all.
You could see Him in the worship. You could feel Him in the dramatic poem. You could hear Him through the Word. And you could watch Him as women united around grace and experienced the truth of being more than enough in Christ. I hardly have words, my heart's so full.
Slow Re-emerge
As I've crept out of my conference-focused hole the last couple weeks, it's been to rest. Oh, I've done some laundry, called a couple people, cleaned my house, and even stared at the next few items on my business to-do list.
But more than anything I've felt S.L.O.W. Like I'm walking through a swamp of molasses and my feet are taking their own sweet time.
Have you ever faced a season like this? The kind where you've finished a project or a busy time and your mind, body, and spirit agree, "We need rest."
When I look at nature, I see God's design in this–with seasons, planting and harvest, the ocean…God created life to ebb and flow. Sometimes we're pouring out. Sometimes we're drinking in. And like the tides, our lives have seasons of recede and rise, come and go.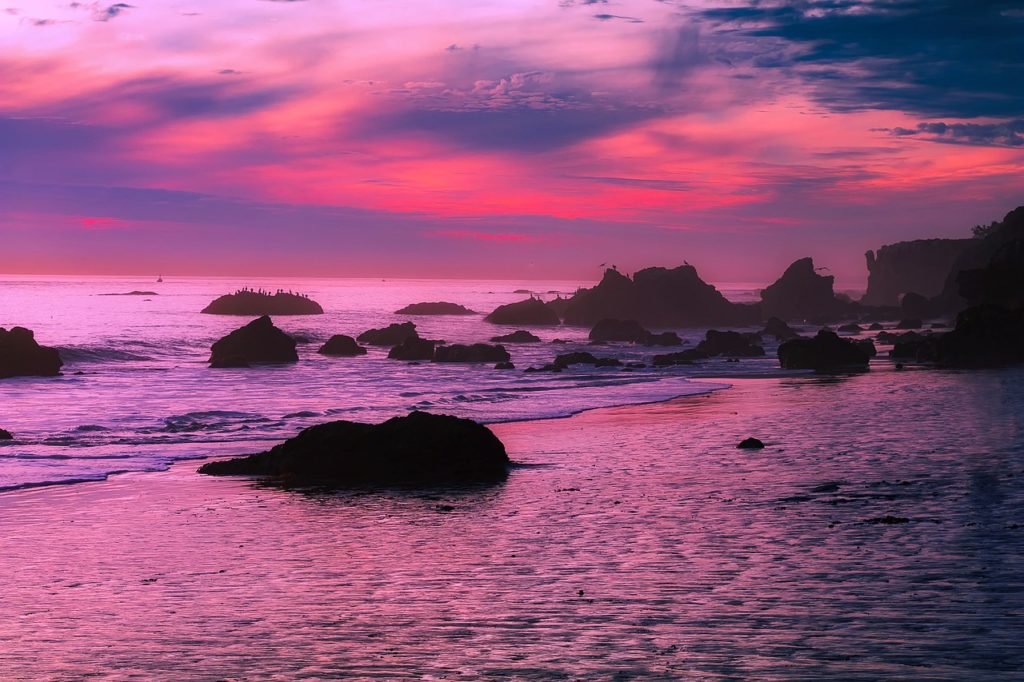 Ebb, Flow, or Both?
I have to admit—I'm much better at flowing than ebbing. When it's time to pour out, I'm happy to douse everyone around me! Sometimes there's quite literal squealing and jumping up and down involved.
But when it's time to sit and be refilled, to spend long moments in the quiet, to intentionally rest – that's harder. Give me a day or two and I get a teensy bit antsy.
Maybe you're a strong, capable woman who knows how hard it is to rest too?
Two Ways to Love the Ebb & Flow
As I'm relearning lately, the best way to enjoy a recharge, to embrace the ebb as well as the flow is by paying attention to two things:
1. Embracing the best story.
Every day we get to choose the story we believe. And in this season of rejuvenation, I'm choosing the story that says I am better able to be who God created me to be when I embrace the "ebb" as fully as I do the "flow."
It's a battle some days. Okay, let's be honest–some days it's a battle moment by moment!
Especially when the voices of society, religion, or family demand a constant go, go, go. Especially when the enemy tries to trick us into believing again that perfect wives/friends/daughters/moms/ministry leaders seldom require "down" time.
Some days we have to actually stomp a foot when the internal guilt voice haunts us with, "You don't deserve to think about your needs."
But Jesus sweetly, patiently reminds us that He came to bring us more life. To show us what real rest is like. To exchange our overworked, try hard, tuckered outs for rhythms of grace. (Matthew 11:28-30 MSG)
And the tune He loves to play more often than we realize is, "Rest, dear one.
2. Experiencing life-giving moments.
In a season of rest, we can also learn to choose what fills us up. To pick some favorite self-care experiences, and, well . . . experience them!
For me it's best if these little moments don't require hours of planning or a small fortune to create. The best ones are simple and make me feel all snuggly and content in my spirit when I do them.
Here are some fun, easy ones to try:
Reading fiction
Long chats with Jesus each day
Cooking for people you love
Shopping for new curtains and a rug for the living room
Letting new ideas and desires float around in your head (instead of solving them immediately)
Going to coffee with friends
Enjoying long lunch breaks
Taking your puppy for extra-long walks
Rhythms of Grace
I've sat in the "flow" season before—sometimes in frustration, sometimes by physical necessity. But this time seems different. This time Jesus is showing me a new depth and meaning to this season. He's teaching me the importance of ebb and flow. And He's showing my ready heart more of His rhythms of grace.
I find I like this song.
As the holiday season approaches, let's promise each other to embrace the ebb and flow of the next couple months. Let's commit to making space for both things. And let's believe Jesus will help us enjoy giving out and being refilled, working hard and resting well, community and alone time with Jesus, moments of busyness and moments of quiet.
Let's rest in His promise and readily expect Him to teach us more of His beautiful "unforced rhythms of grace."