Have you ever been sailing? The experience is vastly different from a speed boat or pontoon. First, sailboats are quieter because they rely on wind power. And second – if it's a good sailing day – the sailboat heels. A LOT. (Heeling is when the sails catch the wind and the boat tilts sideways so you're propelled quickly through the water.)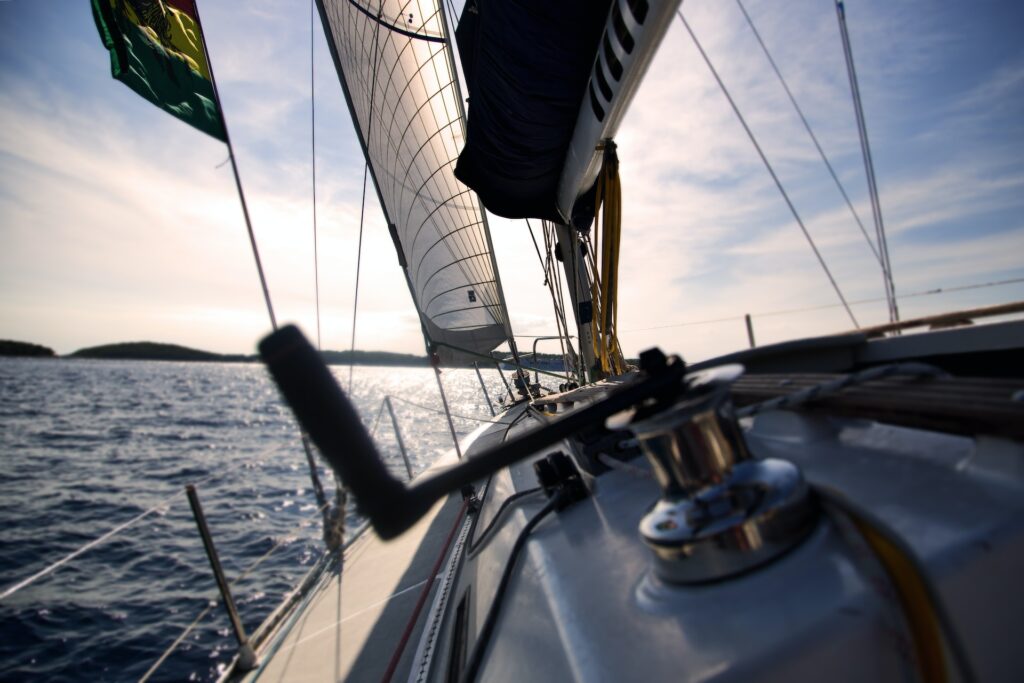 Heeling is a good thing . . . if you're an experienced sailor. That first time or two, you're pretty certain the whole boat's gonna flip on its side, mast in the water, you tumbling in after it! You scramble to grab the deck ropes for dear life, gasping a little. (Ask me how I know.)
But the boat doesn't capsize--thanks to the keel underneath and the captain who knows what he's doing. And when you start to get your sea legs and realize you won't be swimming for your life today, you slowly release your death grip.
The next time the boat heels, you learn where to place your feet, how to anchor your body, which way to lean so you feel safe. Soon you get used to the movement, and you even stand up. Eventually heeling becomes exhilaration – a joyful combination of wind and sun and speed.
I wonder if this was what Paul was thinking when he encouraged the Corinthians….
Therefore, my dear brothers and sisters,
stand firm.
Let nothing move you.
Always give yourselves fully to the work of the Lord,
because you know that your labor in the Lord is not in vain.
1 Corinthians 15:58 NIV
In our Christian life we are learning to stand firm, immovable. For God is up to something worthwhile, and He's invited us into His grand work. (Colossians 3:17) Even when the "weather" looks dicey, the waves tall and the wind fierce, we choose to stand on His promises. To trust His unshakeable grace. To lean into His love. And soon our hearts rest in the knowledge that today's unpredictable, totally-worth-it adventure is part of His higher purpose.

Reflect
Where do I feel like I'm "holding on for dear life" right now?
What is Jesus inviting me to believe so I can stand firm?