Are you closing the chapter named "2020" with a happy sigh of relief too? The God of All Grace knew what this past year held. And He's deeply invested in where you're going next. So as we turn the page to a new year, let's take a moment to ask…
Who is God inviting me to be in 2021?
What if you replaced resolutions this year with God's truth? What if instead of a list of goals, you focused on a single theme that helped you stand in grace, make better decisions, and face each day with calm anticipation? A Word of the Year can help you center your heart and live 2021 in a refreshing, truth-filled way.
why a word of the year
Choosing a Word of the Year brings clarity and focus. Like having a blank page in front of you with a chapter waiting to be written — the Word of the Year acts as the theme for this chapter of your life. A Word of the Year is also a grace alternative to goals and resolutions (which often bring a lot of guilt and shame with them). Studies show most resolutions are fizzled or forgotten by mid-February anyway.
The first time I chose a Word of the Year, I was hooked! I couldn't believe how quickly my typical resolution guilt was replaced by joy and clarity. And it was so fun too!
Here are some of the places God's invited me in the past few years:
2014 believe
2015 sanctuary
2016 soar
2017 sparkle
2018 joy
2019 playfully alive
2020 creativity
Each year God uses a particular word to show me truth about who He is and who He is leading me to be. Most years I have a special verse or passage that corresponds with my word too. These truths have permeated my work, my family, my thoughts, my relationships, my outlook, and more. Now every December I look forward to where God will invite me in the coming year.
the truth lingers
Powerful truth lingers – especially truth we experience over days, weeks, and months. When God invites you into something, He nestles that truth deep into your heart. So deeply you won't forget even after the year's up!
(Even just this morning, God led me back to "playfully alive" during my devotions. Yup, still loving and learning to play in daily life!)
where to begin
So, who is God inviting you to be in 2021? Has He been whispering a theme to your heart already? Let's choose simplicity and grace for this coming year.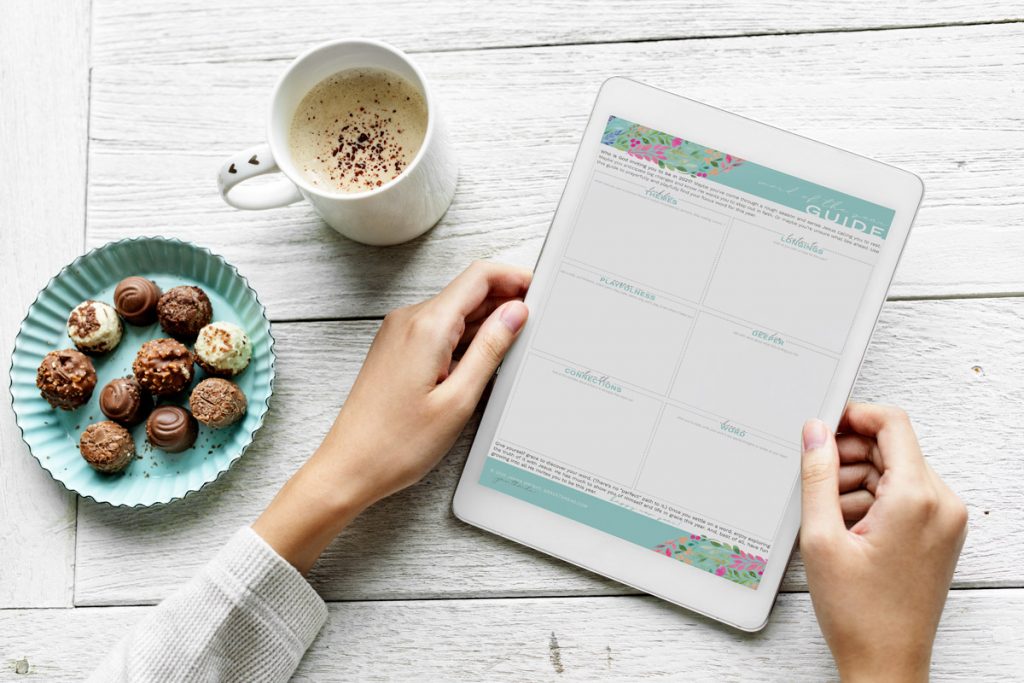 If you'd enjoy a simple way to choose a Word of the Year, I've created a free guide for you that mirrors my own process. I'd love to hear how God leads you and who He invites you to be in 2021.
(If you're part of the Grace Thread family, this free printable guide was delivered to your inbox on Dec 31st!)
Happy New Year!