Happy New Year!
As we contemplate God's grace at the start of another year, it's important to know what we're looking at. Christians have long known the word "grace" and used it freely. But ask us to explain it and many of us pause and "hmmmm" and find it hard to define.
Thankfully, Scripture has much to say on the subject. Here are 10 truths of grace to encourage and teach our hearts what this beautiful concept actually means and does in our lives!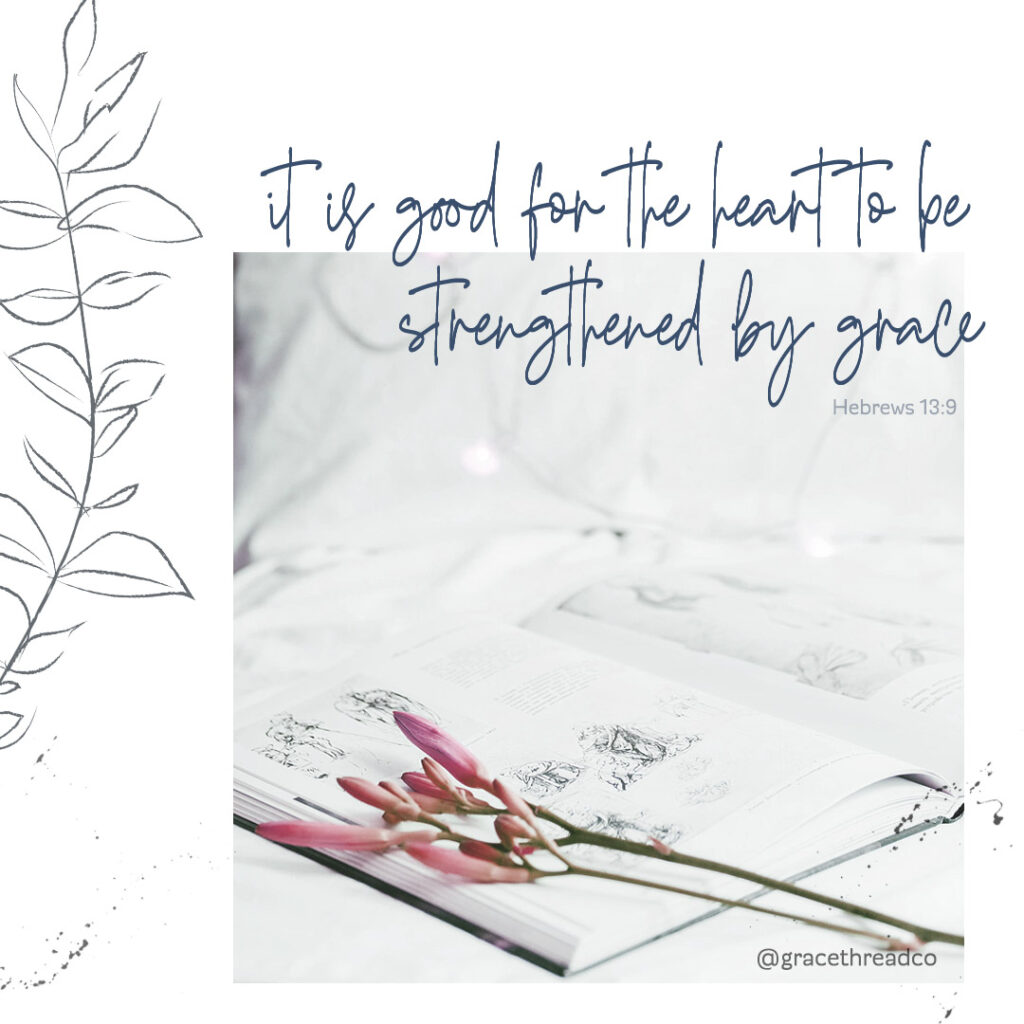 10 Grace Truths
May you find the time this year to dig into these verses and come to know the truths, own the truths, and fully enjoy them in the days ahead!
God's grace overflows abundantly toward us.
(2 Corinthians 9:8)
Jesus is the full portrait and perfect example of grace.
(John 1:14, 16-17)
Grace is a gift.
(Ephesians 2:8-9)
Grace is our faith's foundation.
(Romans 5:1-2)
God's grace is sufficient.
(2 Corinthians 12:9)
God is lavish with grace.
(Ephesians 1:7-8)
The riches of grace are immeasurable.
(Ephesians 2:4-7)
Grace provides comfort & hope.
(2 Thessalonians 2:16-17)
Grace strengthens us.
(2 Timothy 2:1 & Hebrews 13:9)
Grace covers every need.
(Hebrews 4:16 & James 4:6)
May this year be a time to know and experience the truth of grace in our lives every single day!

Prayer for today
Dear Heavenly Father, thank You for another year and another chance to marvel at who You are. I know there are yet many treasures to unearth in the vast riches of Your grace. Grant me the time and restful mind to focus on knowing and understanding Your treasures. Help me to experience them so I may claim them as my own. I look forward to how Your lavish grace will show up in the ordinary days this year, turning everyday life into an adventure with You. Amen.
---
Journal & Reflection Questions
Where did I see God's unwavering love show up in my life this past year?
What particular moments have I experienced "grace for today" in the form of help, strength, wisdom, or answered prayer?
How do I anticipate His grace & goodness meeting me daily this coming year?