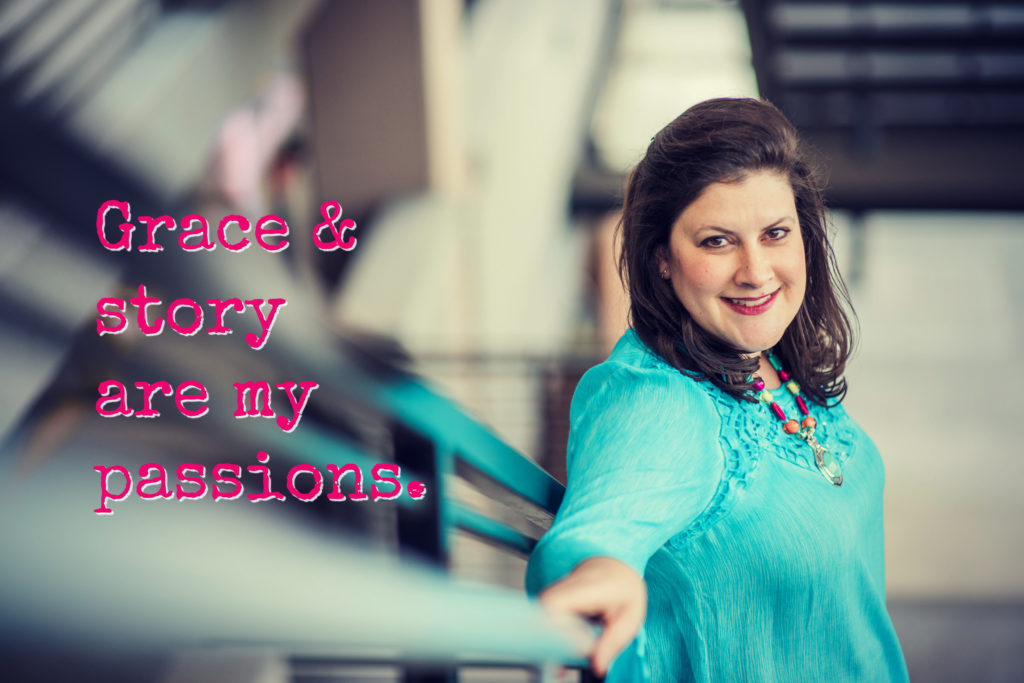 I'm so grateful you stopped by!
Why? Because I wholeheartedly believe in the power of spoken story—a place where grace mingles with truth to renew the weary, restore hope to the heartbroken, and flood hearts with God's love. I have had the privilege of watching Jesus utterly transform people by grace! It's a beautiful thing. And my desire is to see this kind of beauty and hope infuse your next event.
To inquire about booking Janna, email inspireme@gracethread.com.
---
Philosophy of Speaking
My Passion: Grace and story are my passions. I love, love, love, sharing God's truth in relatable, meaningful ways. One of my favorite phrases, "Your story matters," sums up what I believe about all women of faith–we are adored daughters of the King, destined for adventure as we live the amazing true story God's writing with each of us.
My Process: I create grace environments wherever I go. Thanks to my own story of escaping the Performance Driven Life and the often-bumpy lessons I've learned since, I'm committed to spreading a grace that turns life upside down in the best possible way.
My goal is to inspire women of faith to discover God's true story of who they are, to experience how Grace Changes Everything, and to be empowered to live their best story now. (Oh – and the more interesting and fun the process can be, the better!)
I'd be delighted to inject grace, inspiration, and unforgettable stories into your next event!
---
Speaking Topics
Side note for coordinators: I happily tailor my speaking topic to the needs of your group. If you don't see a talk here that works for your event, please contact me, and we'll work on this together. I believe God leads clearly as we pray over your unique audience.
Here are some of my talks:
Grace Changes Everything: The Secret to Being Enough in a Do-More World
Extraordinary: Discovering God's True Story of You
Step Outta the Boat! How to Grow Some Truly Audacious Faith
BeautiFully You: Letting God Redeem Your Story
Sparkle, Shimmer, Shine! How to Foster Deep Relationships and True Community
---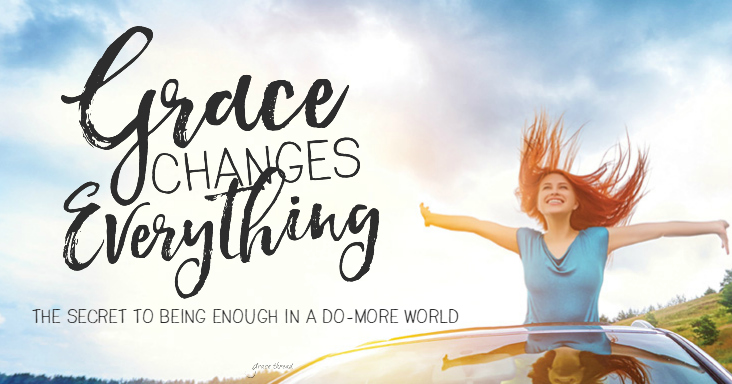 I help your group:
Discover the power grace has to banish guilt, shame, and "never enough"
Understand the true meaning of grace and how to access it in everyday life
Explore the freedom, joy, and deepening relationship with Jesus that's only possible by grace
What this talk is about: As Christian women, we've all heard the voices: Just do more. Meet everyone's needs. You can achieve Pinterest perfection. We say we believe in grace, but when the dishes pile up, the inbox dings incessantly, and the family clamors to be fed (again!), it's easier to believe the nagging voice that reminds us, You're just not enough. But what if God's true story of you is more beautiful than you thought? What if God says you are already dazzlingly more than enough?
 Through vulnerable storytelling and a dose of humor, I invite women to discover the secret of how to be enough in a do-more world.
*This talk was developed from my grace story and recent book, Grace Changes Everything.
---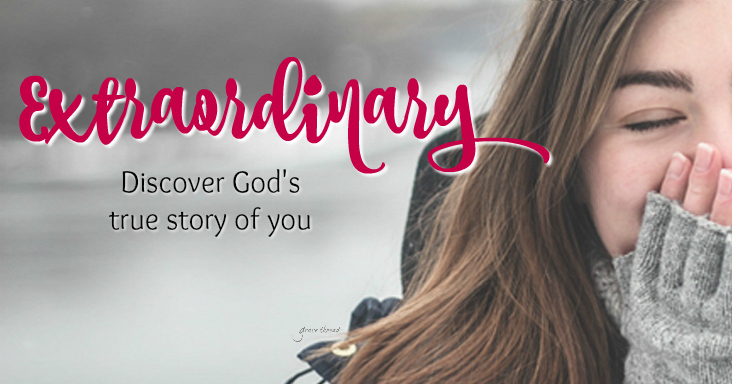 I help your group:
Identify post-comma labels that may be hindering their faith and relationships
Silence the voices of guilt, shame, culture, and religious expectation
Discover the true story of who they are to the God who adores them
What this talk is about: Many women today suffer from post-comma distress. Post comma? Oh, that's just the answer that spills out when someone asks who you are or what you do: "I'm Kara, wife & author. I'm Janice, business owner and mom of 2 and business owner. I'm Sheila, church volunteer and . . . ."
Though we're quick to answer, we often secretly find our post-comma answers a bit lackluster or unfulfilling. Wouldn't it be great if self-identity could actually  encompass all of who you are — including the many hats, roles, and complexities of being a woman?
Discovering God's true story of you silences the other stories and expectations and lets you thrive as the beautiful, amazing woman you're created to be!
---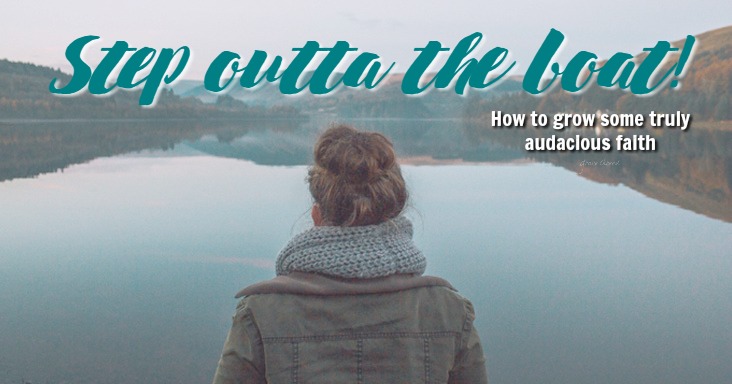 I help your group:
Discover the freedom and power of a life of audacious faith
Nurture an authentic, intimate relationship with Jesus
Learn how to be Lifelong Water Walkers (not Professional Pew Sitters)
What this talk is about: God wants more for us than to quietly squeak by in our faith. He longs for us to live boldly and bodaciously as we exercise a faith that moves mountains. But how do we do that?
Join me for a look at bodacious water walkers of the Bible and the insights they offer on how to desire deeply, ask audaciously, and except extravagantly from the God who makes all things possible.
---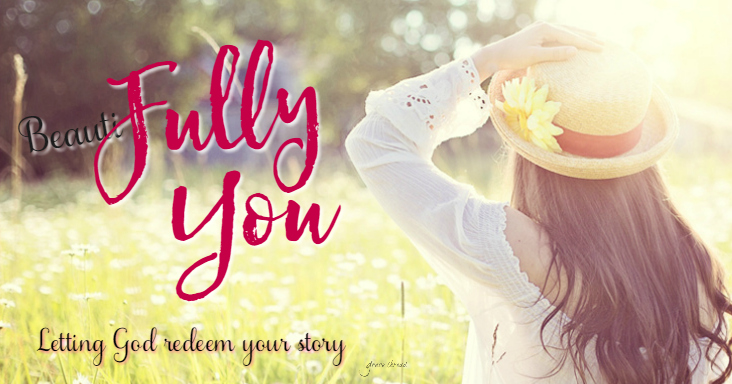 I help your group:
Loosen the bondage and victimhood of the past
Begin to see God's redemption in their personal stories
Recognize their personal power to choose to be victim or hero
Prepare to step confidently into their next adventure – a life of passion and purpose
What this talk is about: We all have past stories, and so often these stories include hurt, regret, or shame. But we don't have to plop down and live there for good!
As someone who's lived her own stories of family addiction and burnout, the God of all grace can redeem even our darkest stories. I can't wait to share with you how to look for God's hand in even the yuckiest chapters, banish the victim mentality for good, and embrace the beauty of a redeemed story. Because letting God redeem your story unlocks a world of peace, joy, and freedom that enables you to waltz into your best adventure yet—a life of passion and purpose that you adore!
---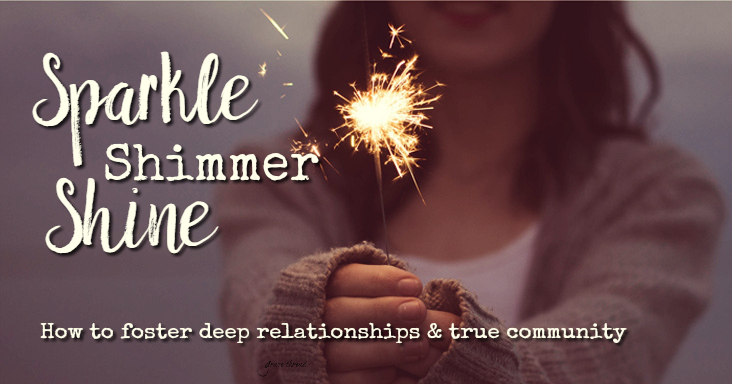 I help your group:
Shed old stories/patterns that sabotage relationships and community
Discover how and when to be vulnerably, fearlessly authentic
Learn how to create an environment where meaningful, life-giving relationships can thrive
What this talk is about: We are created for community. And as women we crave it! But what happens when friendships dissolve, your heart's so sore it needs to hide, and close community seems more like a Hallmark movie than reality?
With candid openness and some "ouch" stories from my own life, I delve into the cost and beauty of being authentic and cultivating true relationship. You'll gain practical advice on how (and when) to be vulnerable and discover the secret to God's design for thriving relationships and community.
To inquire about booking Janna, email inspireme@gracethread.com.
---
What People Are Saying
MINISTRY LEADERS SAY: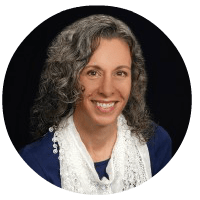 "Janna nails it! With authenticity and humor, she explains how she found freedom from the bondage of feeling 'not enough' in a 'do more' world by finding her true identity in Christ. Journey with her and discover for yourself what the ineffable love of God is truly all about and how it sets us free to love and serve in his power and not our own." –Lisa Vander Ley, Women's Ministry Team Member at Rocky Mountain Community Church in Centennial CO

"Janna Wright cuts through the deception of a performance driven life to help people encounter the joy adventure of living a life fully immersed in the grace God offers us moment by moment. If you are tired, frustrated and discouraged, there is incredible hope. Grace really does change everything."  –Drew Stephens, Pastor of the International Church of Prague, Czech Republic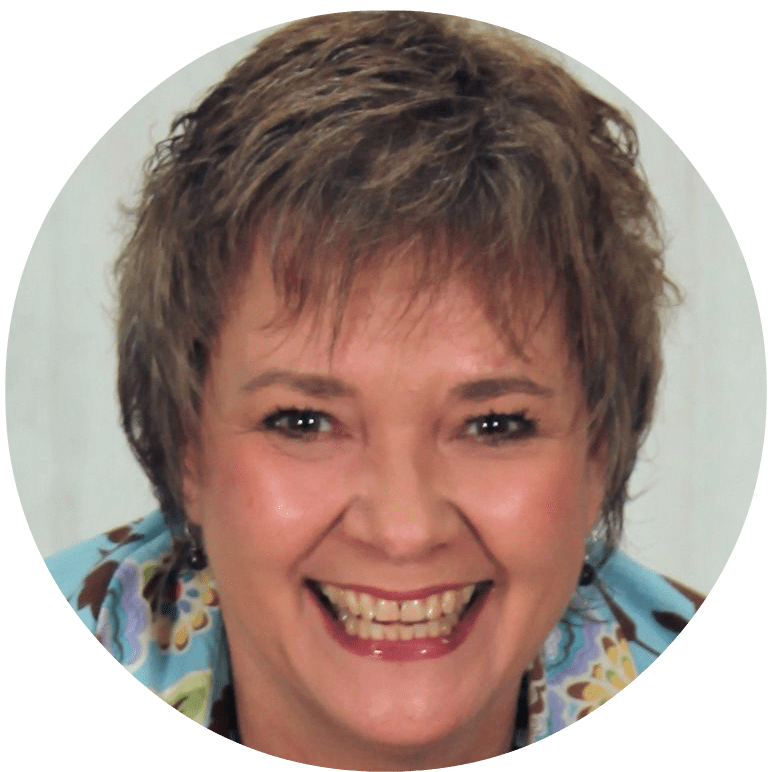 "Janna Wright brings a witty yet forthright approach to a familiar crisis in the lives of many Christian women—a guilt-driven approach to serving . . . . [walk] with her into the refreshing freedom of a life lived in the abundance of God's grace and discover for [yourself] that "grace is enough!" Don't miss out on the adventure that can also become your very own!  –Linda Lesniewski, Women's Minister at Green Acres Baptist Church in Tyler, Texas and author of Women at the Cross and Connecting Women:A Guide for Leaders in Women's Ministry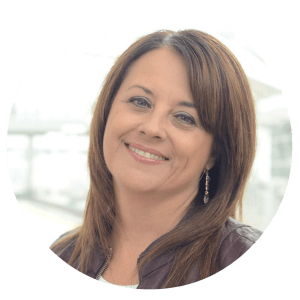 "Having grown up in the church I've heard and used the word grace all my life. The honest, thoughtful and often humorous way that Janna shares her personal story brought fresh perspective and renewed understanding of what God's grace truly means for me as his beloved daughter. It is truth that I can rest in; truth that refreshed my soul."  –Lori Sill, Former Sr Associate Pastor at Denver United Church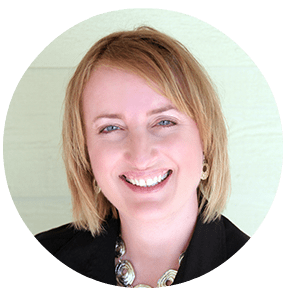 "Sometimes you bump into God so hard that it hurts. It also gets your attention. When God shows us truths in ourselves we are often tempted to run from them, deny them or justify them. If only we'd stop talking at God long enough to absorb the love behind the truth He's shown us. That Love – that Grace – it transforms us. And out of that transformation may come the very thing we tried so hard to do in our own strength, but never could have achieved. We just might help someone else bump into Jesus."  –Lisa Steven, Executive Director of Hope House of Colorado
AUDIENCES SAY:
I love that I was able to name who I am and describe myself (put words to ME) and then to realize my own uniqueness is God's creation. . . .This has helped me put words around what I felt but didn't know how to say. –Julie

I am feeling sooo good after tonight's meeting! Thank you for what you are doing. I am incredibly grateful and falling even deeper into God's love! –Session attendee

You're an inspiration and some amazing facilitator. We uncovered some intense stuff for me Friday night. Stories are a part of being here, so be aware so you can pick the one you want to live out. Kudos for bringing your message to the world…this is good, good, good stuff!! –Sara

THANK YOU soooo much for this morning!  It was a wonderful time of inspiration, validation, connection, and pure joy! –Deb

You have that goose-bump raising, contagious, palpable enthusiasm and energy, and you focused right in on the core of who I am, showing me what it is.  Janna, I can't thank you enough for that! –Janice

This is how I experience what you do: It's like a thread weaving it's way through the discovery of the treasures strewn by God — as He works His grace through each person – and to the ultimate treasure of Christ Himself! What a gift . . . –Carol
---
Booking & Inquiries
For more information or to inquire about booking Janna, email inspireme@gracethread.com.