So, I'm dying to share the rest of the treasures I found in my new favorite verse.
May the God of hope fill you with all joy and peace in believing,
so that by the power of the Holy Spirit you may abound in hope.
JOY:  This lovely means "gladness" and surprised me because it's from the very same root word as . . . wait for it . . . GRACE! When I discovered that, I was all, "Seriously?!" and couldn't stop making up hyphenated words in my head like "grace-joy" just to taste how they sound together. (You know I'm head over heels about grace, so finding evidence of it anywhere is a delight.)
PEACE: [sigh of contentment] Isn't the word itself just calm? Here it means "having a tranquil soul" and "fearing nothing from God." I love it because before grace I lived in great fear (and even now, some days, I'm tempted to step back there). Anything that reassures me I don't have to live in that trembly, upset-stomach place anymore fills me with sighs of relief, happiness, tranquility, and calm.
BELIEVING:  Remember the center hinge? "Believe" is a matter of "thinking to be true, being persuaded of something, or placing our confidence in." The point of life is to believe truth – about God, about our identity in Christ, about the way He says life actually works.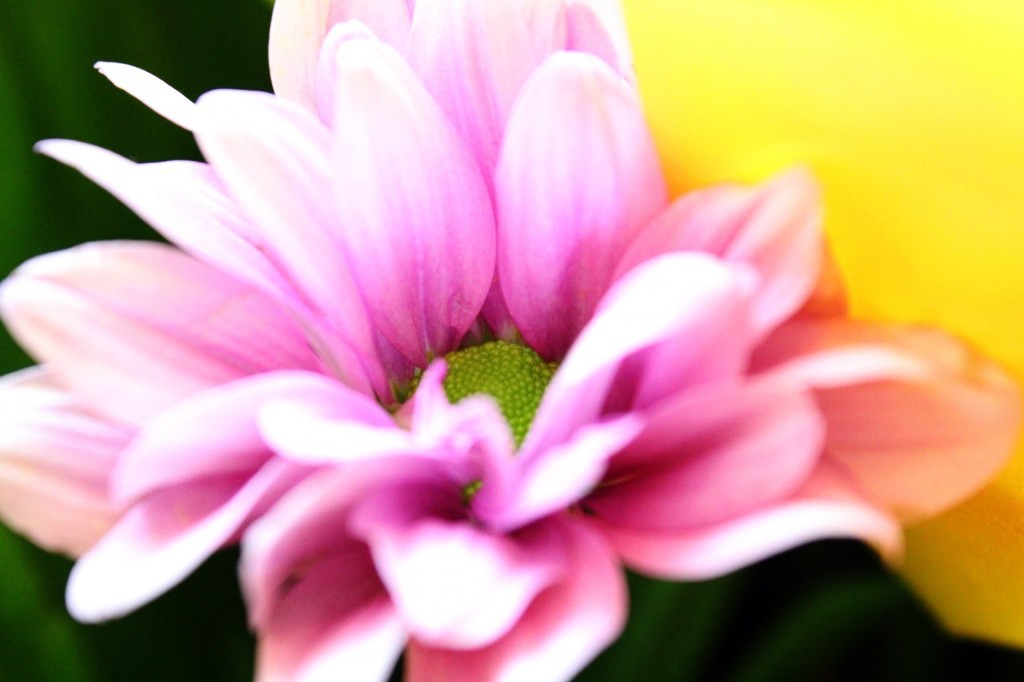 So, here's a little recap:  As we focus our thoughts on what's true and become more persuaded and confident in the God of all grace, He's diffusing joy and peace into our souls so we can – and here comes my favorite word – ABOUND!
ABOUND: I'm sure you know it means "to be filled up, overflow, have an abundance with leftovers." But here's the part that intrigued me.  When this word was penned way back in the first century, it was most often used to describe flowers. People would say a flower opening from bud to full bloom was "abounding." What a gorgeous mental picture – and the truth behind it astounds me!  (Can't you see me jigging up and down on my office chair? I'm really excited about this!!)
See, the Holy Spirit takes our tiny, fragile grace-joy and peace buds, and He grows and matures them until they burst into full bloom in our lives.
Know what happens when He "blossoms" your soul like that? The person next to you can't help but see the beautiful petals and smell the perfume of your believing life.  You're a gorgeous, grace-smelling flower, permeating the air around you with the hope that's abounding in your heart. Way to go, Poppa!
Janna, Belief Pursuer
P.S. Here's a link if you missed yesterday's part 1 post.
FREE GIFT: We are growing fragrant in grace, you and me. Here's a free printable for you that may put a smile on your face and help you remember how good you "smell!"   Download believe and abound printable