I just read an article about a new phenomenon popping up called Adulting School. You know, a place where young adults go to learn the things that adults supposedly know:  how to fold fitted sheets, change the oil in your car, create (and stick to) a budget, etc.
I'm fascinated by this concept. Okay, so maybe you already know how to fold fitted sheets. (Mine tend to look like grumpy turtles, and I just shove them onto the shelf anyway.) But what caught my eye most was the unspoken need this is filling. The need for community and help . . . with a dose of grace.
See, it's natural to feel alone sometimes. As if you must be the last person alive who doesn't know such and such or like the only one who's inadequate and embarrassed because                           . (fill in your own blank)
When You Don't Feel Like Adulting
This past week the fear monsters came knocking at my door. Loudly. They tend to do that when I'm embarking on a new venture – like the first-ever grace conference for women (which is in its wee planning stages) or the tiny whispers of a sparkly new community idea that tickle the edges of my heart recently.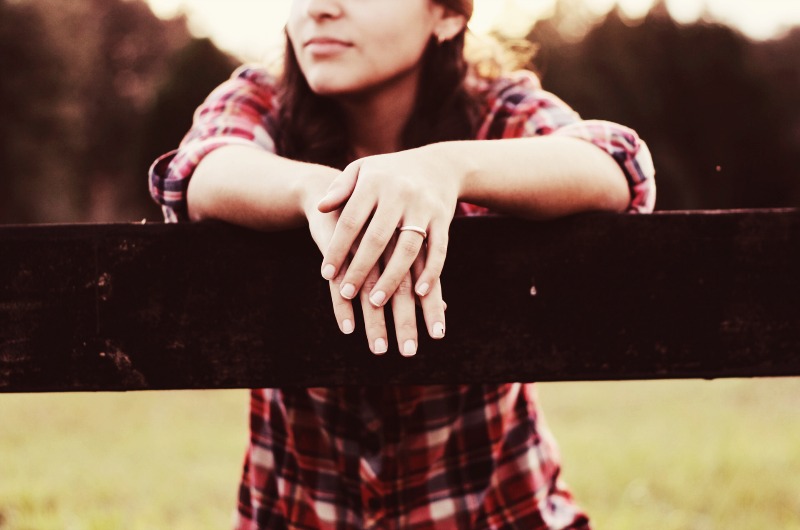 Surely the rest of the business and ministry world knows something I don't. They seem to have it all together! I must be the only one who ever feels unsure.
And truthfully, the fear voice is always loudest when I'm stepping out in faith.
Who do you think you are?
How can you do this all by yourself?
Who's going to want to listen to you anyway?
Why are you taking on so much?
What if it doesn't work?
Maybe you're familiar with this voice too. Perhaps he's rapped at your door as you've fanned the tiny spark in your heart: that passion that burns within you and refuses to be ignored, that secret thing you long to say or do or write or start or champion.
But the fear voice crescendos in his attempt to steal your confidence, and he cackles as he shackles you in timidity. And it's easy to believe you're the only one. I mean, just look around at the women who surround you at church, in book club, and on social media. They seem to have it all together, are knee-deep living their dreams already, and never struggle with a second of insecurity or self doubt.
Lemme tell you . . . this thought that we are alone in our struggles?
It's a BIG. FAT. LIE.
One Way to Silence the Fear Voice
You know what I did when the fear voice wouldn't quit? I ratted him out. I spoke the insecurities and squishy lies out loud to my husband and my best girlfriend. And I let these, my dearest friends, walk beside me and tell me why those voices are false. I listened to, "I know what you mean. I've felt that way too!" and heard them remind me of truth:
You are never alone. You are called by God. You are equipped for this time and this exact purpose. And you have all the grace and strength you need for today.
That's one reason the Adulting School resonates with me so much. In talking to young adults, Rachel, the co-founder concluded:
"You know, when you see 10 people feeling like they're the only one, and they're all struggling with the same thing, you think, let's get these people together so they can learn this stuff and not feel so isolated and ashamed."*
Together. It's what we crave and what we need.
So we don't feel alone. And so we can speak our fears out loud.  Because once a fear sees the light of day and stands next to "Me too!" for a little while, it loosens its strangle hold over your life. Safe places are born. And grace wins one more time.
My Prayer for You Today
So wherever you are in your "adulting" today, I pray you find someone to walk beside you. Someone who will hold a grace space for you and offer a heartfelt "Me too!" Someone who can remind you of truth and help loosen the tentacles that threaten to suffocate your heart dream.
Because in grace we are stronger together than apart.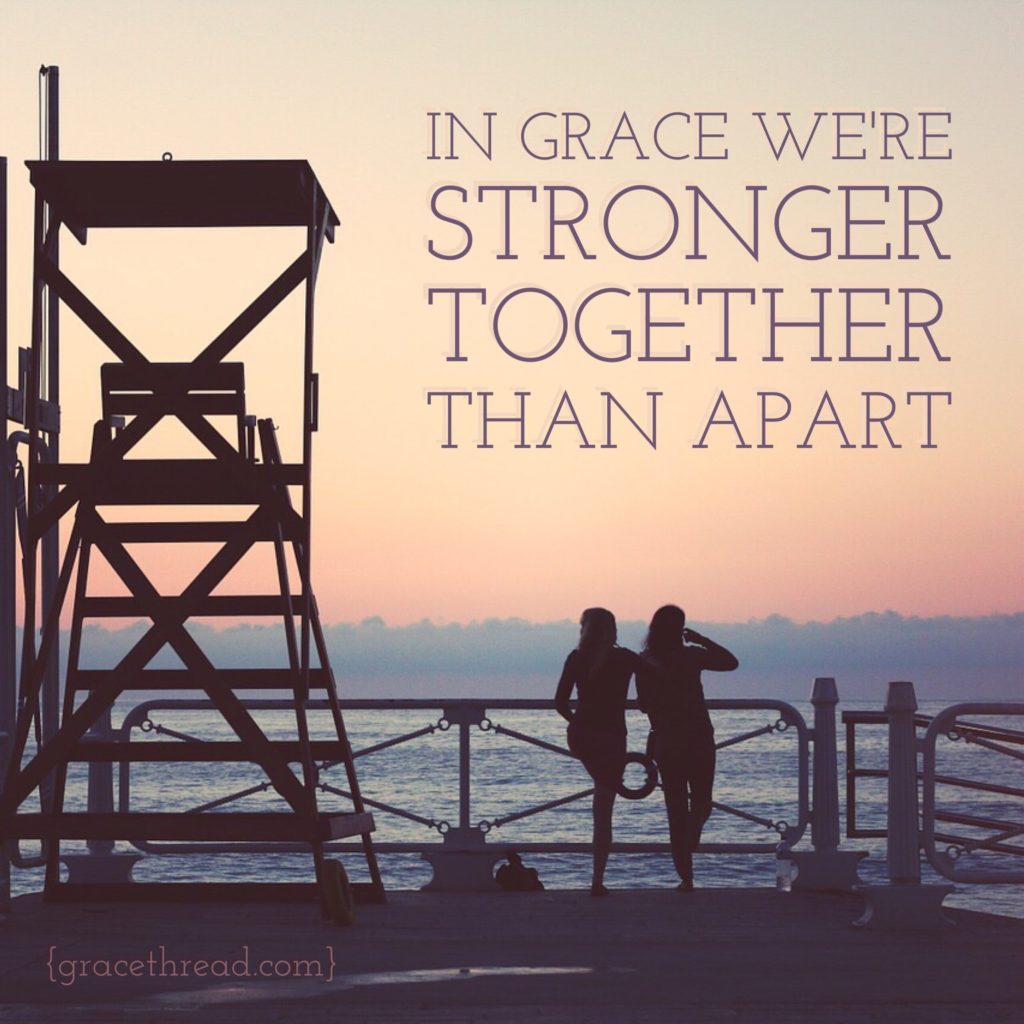 *If the whole idea of adulting like a boss piques your interest too, you can read more about the Adulting School here.