These are just a few things that are a lot like grace . . . delightful, surprising, and FREE! Here's hoping you have as much fun with them as we do.
FREE FRAMEABLES
I don't know about you, but I plaster truth all over the place — on my walls, my phone, in picture frames, stuck to mirrors. Anything that inspires me is fair game. So, here are a couple pieces of inspiration from me to you. Enjoy printing, plastering, and regifting them anywhere you'd like! (Just pretty please give us credit when you redistribute and don't modify or sell. Thanks bunches!)
So Very Loved
When I started writing my upcoming book, I thought I had all the chapters organized until God showed me that I needed one more right before the "what grace really means" chapter. You know what He wanted this extra chapter to be? Where grace comes from — the amazing, indescribable love of God! Since then He's been showing me more and more about how much He truly adores us. Here's a little reminder of how very deeply you're loved today!

Believe and Abound – Rom. 15:13
This verse holds such a special place in my heart. When I found out just how deep the words mean, I simply had to create a frameable for my house! It's still one of my all-time favorite verses. (If you wanna read what I discovered about the words, check out these blog posts: Blooming in Belief, part 1 & part 2.)
---
Free Downloadable Books
During my grace escapades I've come across some beautiful resources. Here's one that I like. It's a short "book" all about what grace is. An easy read, I think it's inspirational for grace newbies and seasoned saints alike!
Jeremy Statton wrote this little gem, Grace Is: A Practical Guide to God's Love, and offers it like God offers His grace: "freely distributed to anyone, anywhere, anytime." Enjoy!
---
Free Printables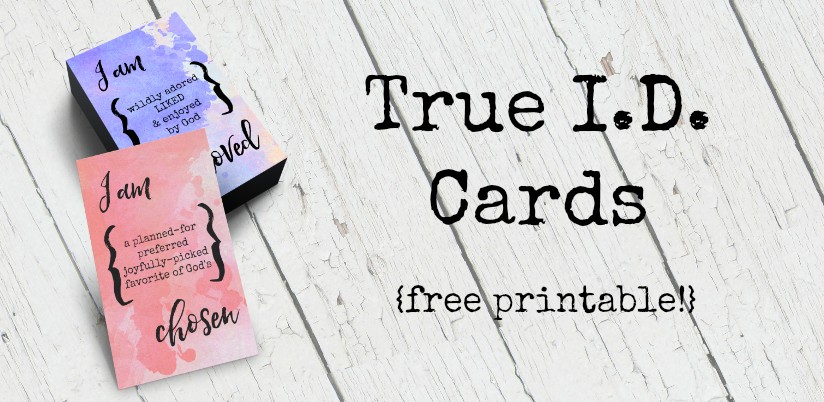 True I.D. Cards
The Truth I.D. Cards are a lovely little way to begin to experience how God sees you in grace. These watercolor cards were developed to go along with my recent book, Grace Changes Everything: How to Be Enough in a Do-More World, and you can download them for free by signing up for our biweekly-ish newsletter.
12 Days of Christmas Grace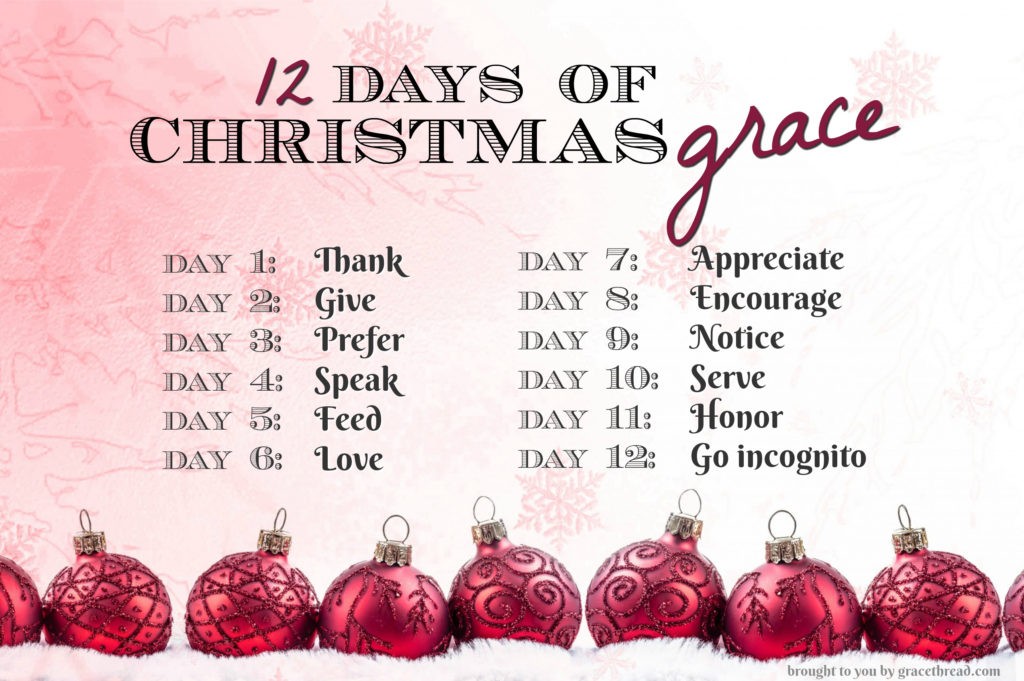 Join the fun this Christmas season and intentionally spread a little extra grace! It's as easy as downloading your free printable and choosing a December date to begin your very own 12 Days of Christmas Grace. You can download your printable below, and read more about the 12 Days of Christmas Grace movement here. Merry Christmas to you!