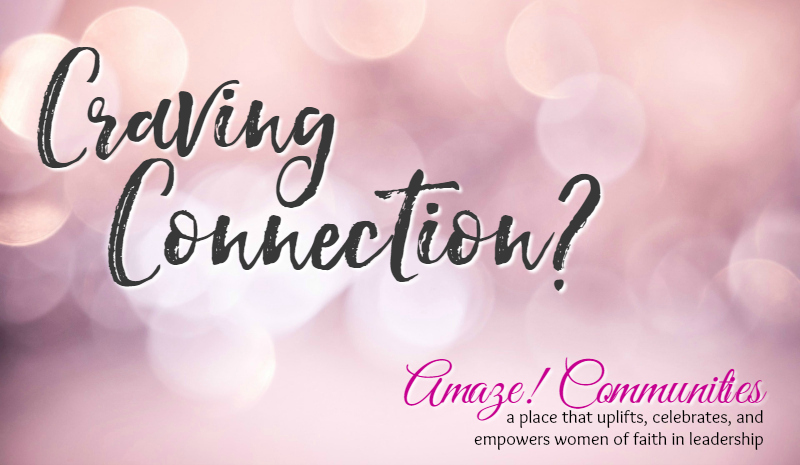 She sits across from me, coffee cup in hand, as we chat. The conversation flows from books to kiddos to vacations, and inevitably we land on the topic of serving God.
As we explore the intricacies of church leadership, serving women of faith, or the joys and trials of growing a kingdom business, a subtle question inevitably emerges:
Where is the authentic community for women of faith leaders? How can I connect with people who understand where I am and what I face today?
I have had this conversation over and over with women of faith. And whether the woman is a ministry leader, in the professional workforce, or a woman God has called to lead "behind the scenes," I'm astounded that the question is always the same: "We crave community. Yes, we have our life groups, social gatherings, and church friends, but we crave more."
And my heart echoes, "Me too," because I know what it's like to lack the community you crave and to feel isolated even as you try to live for Jesus.
---
Amaze Communities are Born
Amaze Communities were birthed from a desire for women of faith to have a space that's uniquely theirs. A space where leaders gather to encourage, celebrate, and empower one another. A safe space for like-minded women of faith from different churches and unique backgrounds to come together around a common thread–Jesus and a common desire–connection.
Because the truth is, leaders need a place of our own–a place to be known and affirmed and encouraged by women who are like us and understand us. We desire a place to connect — not just virtually, but in real life. We crave a place to enjoy the type of community we're created for: the face-to-face kind that fosters being fully known and a place that leads to authentic conversation, soul-deep encouragement, and true growth.
Because in a grace environment where you are known and loved for who you are, where the people around you actually understand you, and where you can grow together with God . . .
AMAZING things happen!
---
The Amaze Groups
Amaze Allies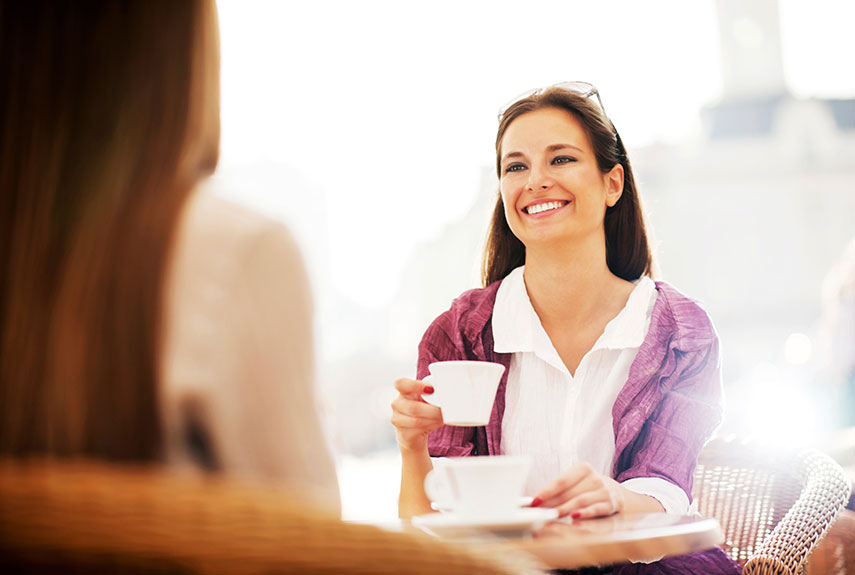 Jesus promised that whenever two or three gather in His name, He's right there in the middle. Amaze Allies is what you create when you gather with a friend to encourage, celebrate, and empower each other.
Using the proven Amaze!Accountability™ system, these 1-on-1 partnerships enjoy open conversation, deep knowing, and true support. The beauty of this group is that anyone can start one anywhere! Just find a likeminded friend, choose a time and place to meet, and you can create a grace environment together.
Not only will you find yourself getting to know each other quickly, but the power and inspiration found in holding each other up and growing together will . . .well, . . . amaze you!
I'd LOVE to Create an Amaze Allies Group
Amaze Communities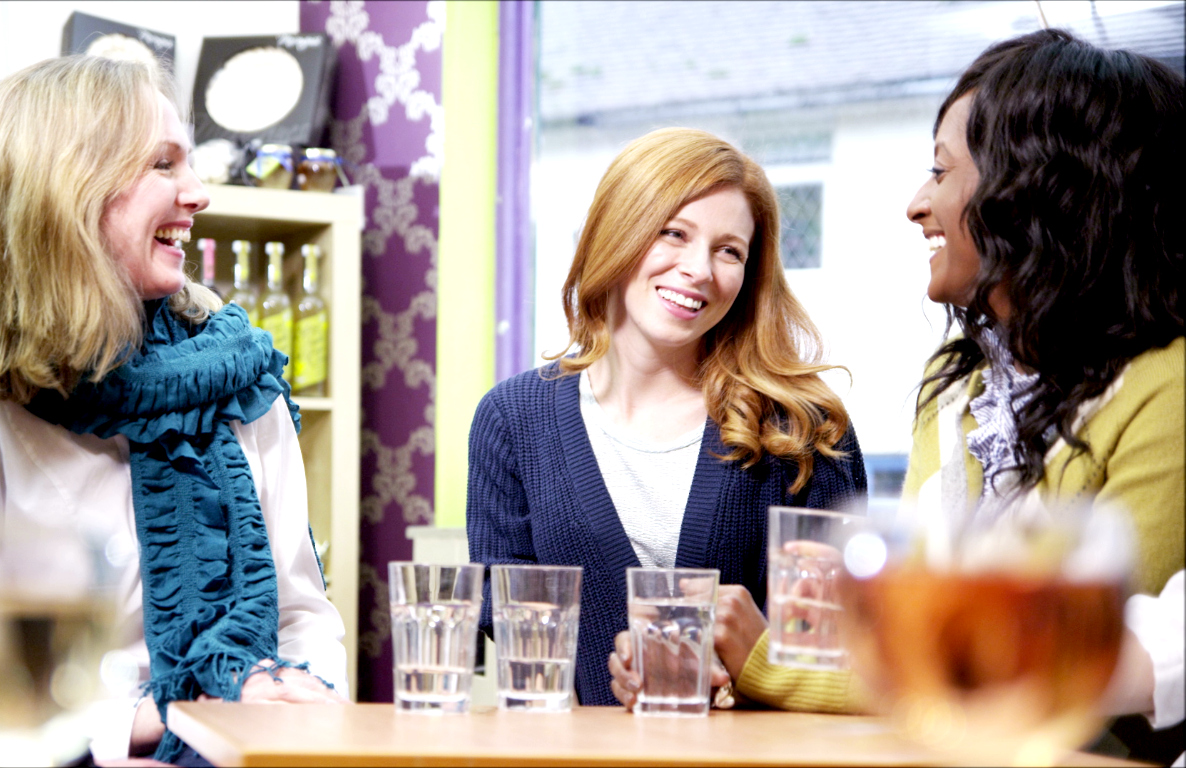 With an Amaze Community, we gather 8-12 women who have similar roles and help them form connections for the purpose of encouraging, celebrating, and empowering each other.
Using the proven Amaze Accountability™ system, these groups enjoy monthly gatherings that foster open conversation, deep knowing, and true support. Plus each community group is coordinated and facilitated by a grace expert (that's me–Janna Wright!), so you can experience firsthand the true vision and grace environment necessary to nurture ongoing, supportive connections.
And the best part? You don't have to create the community yourself! I do the work for you. You just come and connect to the group that fits best.
Some of the types of Amaze Communities for women of faith based in and around Denver, CO include:
ministry leaders
professional women
lay leaders
Apply to be part of a local Amaze Community
---
What It Is . . . and Isn't
We've all been part of groups before, and at this point maybe you're trying to figure out how Amaze Communities resemble something you're familiar with. Well, let me clarify a little . . .
Amaze Communities are unique gatherings, unlike anything you've seen before. (If you'd found one already, you probably wouldn't still be reading this, right?)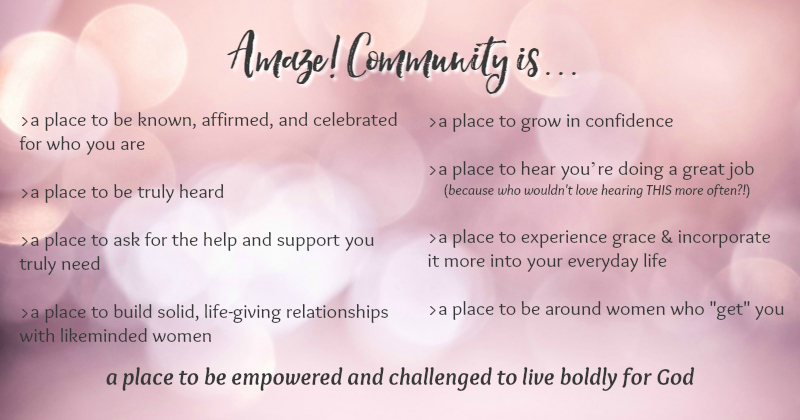 ---
So, How About You . . .
Are you a woman of faith who craves connection with likeminded women and longs to be supported as you live from the power of grace in real life? Be part of the Amaze Community!