You might think a grace ministry would focus on love, affirmation, and encouragement. And while grace can be all of these things, grace is also
much more
than these.
And that's why Grace Thread has a different purpose—one that, at first glance, may seem the opposite of what you'd expect.
Grace Thread has declared war.
We boldly fight to eradicate a dangerous enemy — one that ruins relationships, breeds discouragement, and paralyzes leaders. Because in this fast-paced, do-more world, many women of faith suffer under the pressure and guilt of this dangerous villain.
I'm talking about the Villain of Not Being Enough.
AT WAR
The Villain of Not Being Enough taunts you with guilt and shame. It ties you down with "shoulds" and a small story. It holds you back from leading or loving well. It spreads discouragement, disillusionment, and depression. And it delights in your striving, try-hard attempts to do more and be more, which can only leave you worried and worn out.
This toxic villain loves to point to John 10:10 and smirk, because he knows your experience is far different from the promised reality of "life more abundantly."
But that is precisely where the hero enters.
A Hero full of grace and truth.
ENTER, THE HERO
Oh, He doesn't tiptoe in, careful and quiet. He roars in—the power of the cross behind him, the power of God within Him.
And He proclaims to the weary woman of faith, to the one who desperately longs for more . . .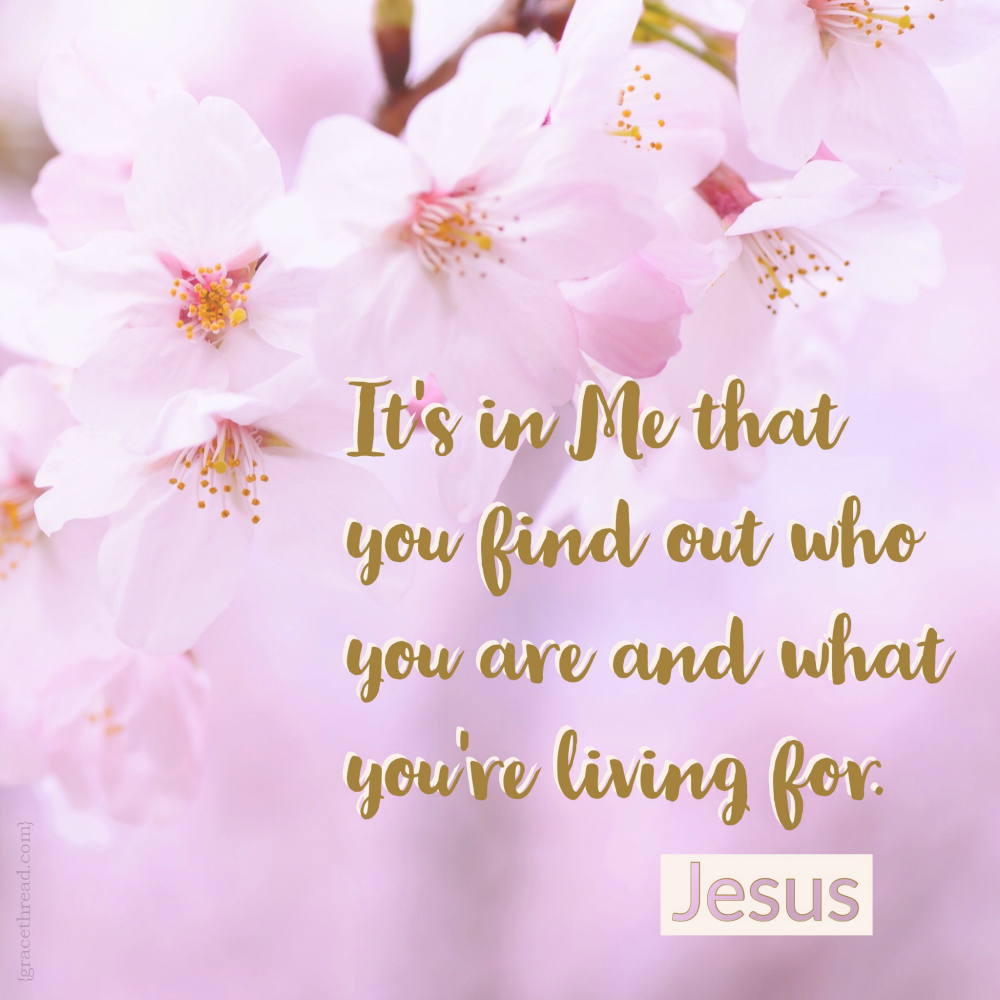 Through Jesus . . . and His powerful GRACE.
FULL GRACE
Grace for salvation, yes, but grace that reaches beyond a get-to-heaven card and offers grace for LIFE right now. A grace that banishes "not enough" for good. That adds more life to life. That turns ordinary stories into adventure with God.
A grace that tells you the truth of your new identity in Christ. That gives you strength and power to come fully alive and to overcome in Jesus's name. That reveals your grand purpose—a destiny beyond any you dared to imagine.
This very grace turns life upside down in the best possible way.
THE MISSION
And THAT, my friend, is why we do what we do.
Grace Thread exists . . .
Because the world doesn't need one more small Christian.
It doesn't care about another "meh" story of timid faith.
It has no desire for bound-up, fear-driven mediocrity.
The world desperately needs
. . . women who are on fire for God.
. . . women who exude audacious confidence wherever they go.
. . . women who live freely, having banished guilt, shame, & "not enough."
. . . women who burn with crystal clear, life-altering purpose.
. . . women who love recklessly, live purposefully, and lead powerfully.
Because THIS woman of faith?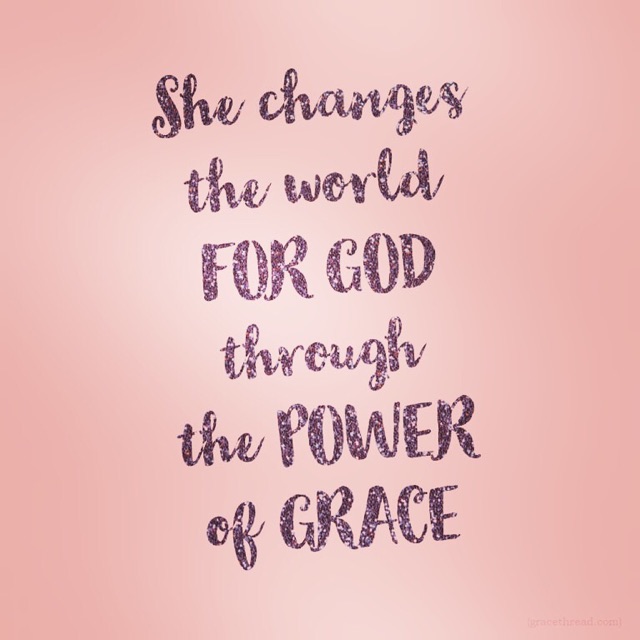 Join the movement! Be a grace-powered world changer